About our Sponsors
---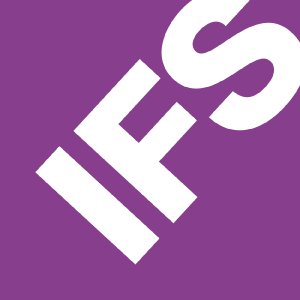 IFS provides integrated business software solutions to manage both the build and maintenance phase of an asset's life. The solution is being used on many asset types including: Infrastructure, Buildings, Energy, Utilities, Mining, Plants and by companies such as Clancy Docwra, Babcock, Brierty, BWSC, MWH and Graham.

The IFS solution has a world-class project lifecycle (PLM) and asset management solution (EAM) and service management elements – a combination rarely found in one integrated software solution. If you also have an offsite manufacturing facility, then IFS can provide a project-based manufacturing solution for this business unit as well. All of the above main business processes are integrated with a common set of supporting modules including finance, human resources, document management, procurement, supply chain and subcontract management, quality and health and safety, plant and equipment hire and rental. IFS understands the importance of cost control through all stages of the asset's life.

The trend in the industry is to move to a TOTEX model (Capex + Opex). IFS has one integrated solution that covers the management of capital projects, and the operations and maintenance of the asset. This makes the management of TOTEX very simple with one set of numbers. The world-class project cost control solution allows monthly project cost reviews to be managed in an integrated way without the need to use lots of Microsoft® Excel® spreadsheets. It supports both a work and cost breakdown structure model.

For further information please contact : 01494 4280 900 or info@ifsworld.com or http://www.ifsworld.com/uk/industries/engineering-construction-infrastructure/
---



Viewpoint Construction Software is an award winning provider of collaborative online software for the Construction industry, specialising in the building, infrastructure and energy sectors. Currently 18 of the top 20 UK construction contractors use Viewpoint collaboration software and three of the top five companies use Viewpoint as their sole provider of collaborative software as well as many businesses from other non-related sectors. Viewpoint is a market leading innovator and now has a presence throughout the world. With every major project relying on a complex network of stakeholders, the need to share data such as drawings, documents, emails and contracts is paramount. Viewpoint integrated collaboration solutions make project management easier each step of the way from pre-construction , to building, to continued operation and maintenance.
Viewpoint solutions include -

4BIM
Document Management
Drawing Management
Project Controls
Construction Design & Management
Contract Management
Procurement & Bid Management

Extending technology platforms with new software can be a complex and frustrating experience. Viewpoint has eliminated that potential headache by delivering all of its solutions using the SaaS (Software as a Service) approach. This means that the software can be accessed and used online via any internet connection, so there is no software to install and no costly or specific IT infrastructure requirements - just one low cost monthly payment. This approach ensures that business-critical applicationscan be deployed in a cost-effective, secure and low-risk manner. Viewpoint is the lead partner in a Technology Strategy Board funded Construction ICT project to develop the software systems, interoperability processes and guidance, in order to support collaborative Building Information Modeling (BIM). The company offers industry - leading BIM services using the existing cloud based service model to all users.
---
Champagne Reception Sponsor
Asite's cloud technology gives everyone involved in construction projects access to key information online. It allows for increased collaboration, fewer mistakes, reduced rework, and time and cost savings. Asite's Adoddle platform allows firms to store and manage all project data in one central and secure repository. It also enables customers to fully customize the structure of their content with highly controlled access and rich configurable workflows to allow project controls. The Adoddle platform is used by leading architecture, engineering and construction firms as well as property owners worldwide to manage their largest and most demanding capital investment programs.

Adoddle helps people manage their projects and supply chains collaboratively, accessing the information they need, when and where they need it. It enables AECO companies to measure and track capital projects and asset operations.

Asite was founded in 2001 and is headquartered in London's Tech City in the UK, with North American operations based in New York, and regional offices in Australia, India and South Africa. For more information, please visit www.asite.com

Asite are proud Champagne Sponsors of this years Construction Computing awards for the third year running. The Asite team are hoping to build on last years double award winning success! For more information head to; www.asite.com, follow us on twitter @Asite or click here to view our Adoddle video http://youtu.be/5_uYAJvb2rk
If you would like to be involved in the leading industry event then please contact:

Julie Cornish
Event Sales
E: j.cornish@btc.co.uk

T: +44(0)1689 616 000

Josh Boulton
Event Director
E: josh.boulton@btc.co.uk

T: +44(0)1689 616 000